Brio Italian Restaurant Catering
Planning lunch or dinner for a group of 10 or more? Make any meal a special occasion with Brio Italian Restaurant catering. Order classic Italian favorites for delivery or pick up curbside to serve at home or office. Select one of our Traditional Italian Catering Packages to generously feed 10 people or more, or create your own feast from our a la carte catering menu.
Customizing your Brio Italian Restaurant Catering menu is quick and easy. Choose salads, pastas, entrées & desserts served buffet style by the half pan or full pan. Brio will delight your group with classic Tiramisu or decadent Caramel Mascarpone Cheesecake for dessert. Of course, no Italian meal is complete without fresh bread. All Brio catering orders include our freshly-baked sourdough bread & butter chips. Buon Appetito!
Italian Catering Menu Packages
We make catering your next event easy! Brio Italian catering menus are perfect for impromptu office lunches and family dinners or planned special occasions. From employee appreciation lunches, training sessions, and corporate meetings to birthday dinners, holiday parties, and tour group meals. Everyone loves an Italian feast from Brio Italian Grille!
Choose from one of our Traditional Classic Italian Catering Packages conveniently available to order online or speak with one of our expert catering event planners to customize a tempting menu of authentic pasta dishes and signature entrees made to order. Brio Italian restaurant easily accommodates guests with vegetarian or gluten free dietary preferences. Individual meals are also available upon request.
Brio Favorites at Home or Office
All your Brio Italian Grille favorites are available for catering and to go, served family style by the half pan or full pan big enough to feed a crowd! The Brio Italian Catering menu features our Northern Italy inspired cuisine with choices from classic Italian pasta & fresh salads to 4-course Italian feasts including salad, pasta, entree, and dessert. Brio Italian Restaurant is famous for made to order, flavorful pasta. Get the party started with Rigatoni Bolognese, Pasta alla Vodka, or our famous Pasta Brio. Hosting a more formal event? Impress your guests with Brio's signature entrees including Grilled Chicken Marsala with mushroom marsala sauce or Grilled Fresh Salmon topped with pesto vinaigrette and feta. Don't forget to add a half pan of our delicious Garlic Mashed Potatoes, Grilled Asparagus, or Broccolini, our most popular sides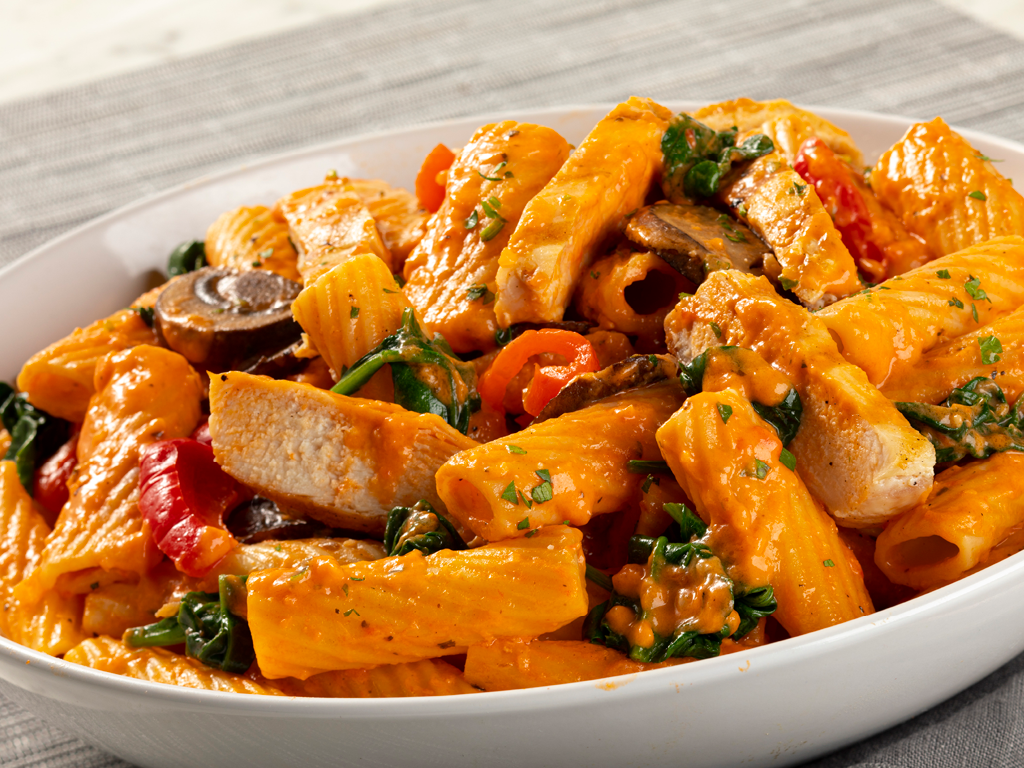 How Much Catering Should I Order?
Deciding how much food to order for your event can be a challenge. At Brio, we make ordering your Italian catering feast easy with our Traditional Italian Catering Packages featuring our most popular dishes. Our catering menus are designed to be served by half pan to serve up to 10 guests or full pans to serve 20 guests. If you want an additional pasta or salad, a favorite side dish or dessert, simply add a half pan or full pan a la carte.
The best part is your order comes complete and ready to serve. All you have to do is enjoy! All catering orders include freshly baked sourdough bread and butter chips. If you need disposable silverware packets, plates, napkins and serving utensils, let us know. We're happy to include them with your catering pick up or delivery. Chafing dishes and sternos are also available. Ordering Brio Italian Catering is the easiest decision you'll make!
Your Catering Order Comes Ready To Serve
Brio Italian Grille prepares your catering order fresh and ready to serve at the perfect temperature. Everything you need for an authentic Italian feast is included and available for delivery or curbside pickup.
Your order comes complete with all the necessary supplies for your Brio catering experience.
Included & Available Upon Request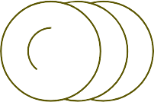 Looking for an Event Venue?
Host your event at Brio Italian Grille! Click GROUP DINING to get all the details on our event venue and all you need to plan your special event, holiday meals, family celebration, birthday party, or corporate event in the restaurant. Wish to customize your group experience? Our expert event planners are available to assist and guide you through every step. Call us at 833-EAT-BRIO (833-328-2746) to discuss your needs and find out more about our event planning services and our wide range of menu options to fit within your budget.
Ready to order catering? Click the CATERING button below. For more information about Brio Italian Catering, view our FAQs page. Planning a small group of fewer than 10 guests? Click ORDER TO GO to order Brio Italian food for delivery, take out, or curbside pick up. Click RESERVATIONS to dine in a Brio Italian Restaurant location near you. Buon Appetito!