Group Dining &
Private Events
Planning an unforgettable event and group dining experience is easy at Brio! We offer delectable lunch, dinner, and brunch menus especially designed for group dining, warm and inviting spaces for semi private and private events, and attentive event planning services to take care of every detail. Brio Italian Grille is proud to be one of the most group friendly restaurants around. We specialize in gatherings of all sizes and for any occasion – from birthday parties to corporate events, bridal showers to baby showers. Brio is the perfect event venue for your next celebration!
Our goal is to provide you with a stress-free planning experience and your guests with memories to last a lifetime! Book your event for 20 or more easily online or contact our expert event planners to customize your group dining experience by calling 833-EAT-BRIO.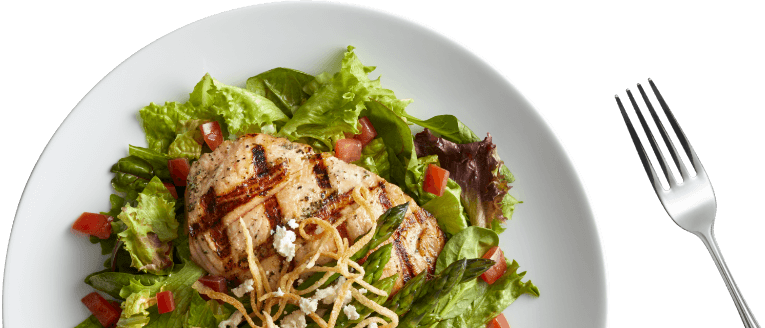 For information
or to book by phone, call
Celebrate everything! We believe great Italian food cooked with the highest quality ingredients is best shared with family and friends. From birthday parties and anniversary celebrations, to family reunions, graduation parties and baby showers, BRIO – meaning "lively" or "full of life" – is the perfect event venue to celebrate all of life's special occasions.
When you want to host corporate events to impress, Brio Italian Restaurant is the event venue you're looking for. Plan your company meeting, office party, after hours cocktail reception, networking event, employee appreciation luncheon, or awards dinner. Our event planners will take care of every detail. Guaranteed to make the boss happy!
Sports Teams & Tour Groups
Everyone loves Italian food! And at Brio, our group dining menus accommodate even the most discerning tastes as well as gluten-free and vegetarian dietary preferences. For sports teams and tour groups traveling to the area, Brio offers a delicious solution to your group dining plans. Enjoy lunch, brunch or dinner before or after a performance or sightseeing tour, senior group outing, church gatherings, bands, and college sports team tournaments.
Holidays are meant to be celebrated with delicious Northern Italian food, fine wines, cocktails and impeccable service. Let us take the stress out of holiday party planning, from office lunches to Christmas parties and end of year holiday parties. From casual mixers and cocktail parties to upscale dinners, we'll make sure your holiday event is perfect!
Say "YES" to Brio! Our wedding events planners are there for you every step of the way so you can enjoy a fabulous time celebrating your engagement party, bridal shower, rehearsal dinner, bridesmaids brunch or wedding luncheon with family and friends. Our chic atmosphere and refined Italian cuisine is the secret ingredient to any festive occasion.
Unique Group Dining Menus
When it comes to great food, Italians know best! Our chef-driven group dining menus showcase our Northern Italian cuisine using the freshest and highest quality ingredients. Keep it casual with made to order pastas and crisp salads, or get dressed up with filet, lamb chops and chicken marsala for an elegant Tuscan feast to celebrate your next special occasion. Brio offers a wide variety of family-style and plated menu options for lunch, brunch, dinner and cocktail parties for a truly memorable group dining experience.
Italian food is everyone's favorite and at Brio our unique group menus are designed to not only impress everyone but they are customizable to accommodate dietary preferences including gluten-free and vegetarian. Your event guests will delight in our most popular dishes including Chicken Milanese, Gorgonzola Crusted Beef Medallions, Mezza Lasagna, and Pesto Primavera served with your choice of Lobster Bisque or Brio Italian Restaurant famous Chopped Salad.
Of course, no Italian feast would be complete without a glass of wine or a cocktail! Our group friendly beverage packages (where legally allowed), offer something for everyone. Your guests can toast to their heart's content. We'll make sure you have an incredible experience to remember. Come discover the Brio way to celebrate your next special event.
Stress Free Event Planning
We make event planning easy and stress-free at Brio. A dedicated event planner will guide you every step of the way, from menu selection to ensuring the room is set up exactly as you wish the day of your event. Have questions or wish to customize your group dining experience? Call us at 833-EAT-BRIO (833-328-2746) to discuss your group event and learn more about our event planning services for groups of 20 or more guests, as well as the variety of menu options available to accommodate your budget.
Booking your group dining event at Brio is also easy! You can BOOK YOUR EVENT online! Planning a small group of fewer than 20 guests? Make your RESERVATIONS to dine in at your nearest Brio Italian Grille or ORDER TO GO for the best Italian food delivery or pickup. Make any meal an occasion! Let Brio cater your office group lunch or special celebration with our sumptuous Italian food CATERING packages available for delivery or curbside pickup. Buon Appetito!