Celebrate everything! Brio Italian Grille is the place for special occasions. Italians are known for their love of food and family, so it's no surprise that an elegant Tuscan feast is the perfect way to celebrate life! At Brio Italian Restaurant, our chef-driven Italian cuisine showcases the freshest and highest quality ingredients, making it a truly memorable dining experience to share with family and friends.
We specialize in providing the perfect venue for group dining events of all sizes. From birthday parties of 20 to large corporate events, rehearsal dinners, anniversary parties, graduation parties & baby showers, Brio provides elegant event spaces and cocktail hour, reception, lunch, dinner, and brunch menus, served plated or family style, to celebrate all of life's special occasions.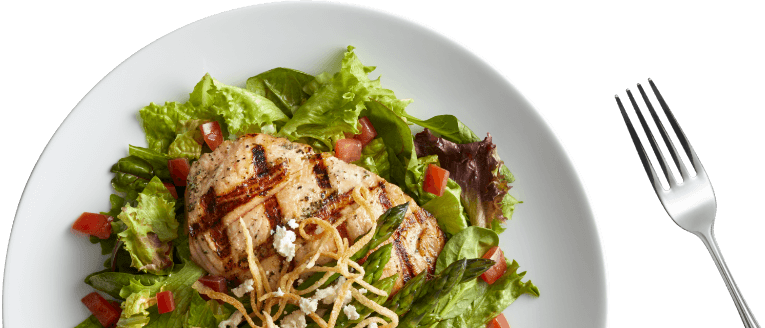 For information
or to book by phone, call
Birthday parties are special occasions that deserve to be celebrated in style. And what better way to celebrate than with a delicious meal at Brio Italian restaurant? Our affordably upscale Italian food is the hit of all birthday celebrations. Start with Lobster Bisque or your choice of salads then indulge in one of our Chef Selections of Gorgonzola Lamb Chops, Grilled Chicken Marsala or Pasta Brio. Choose from a variety of group friendly desserts like Tiramisu, Caramel Mascarpone Cheesecake, or one of our individual Petite Desserts for an elegant finish worthy of special occasions and birthday parties. So what are you waiting for? Gather your friends and family to celebrate your next birthday at Brio!
Let's lift a glass to toast your milestone anniversary celebrations! Our special event planners can help you with all of your wedding anniversary party planning needs, from group dining reservations to customized menu selections. Special occasions call for unique touches, we can even help you select the perfect wine to accompany our delectable Italian food. Whether you're planning a smaller gathering or a large group celebration, Brio Italian Restaurant creates anniversary celebrations that everyone in attendance will remember for years to come.
At Brio, we understand how important graduations are, and we want to help you celebrate your child's big day in style. Our group friendly menus feature a variety of delicious Italian dishes to choose from. Whether you're looking for a relaxing meal to enjoy classic Italian food with your graduate and their friends, or a group friendly restaurant that can accommodate your whole family, Brio Italian Restaurant is the perfect place to celebrate special occasions. We look forward to helping you create lifelong memories surrounding your high school and college graduations!
Oh, baby! Celebrate the mom-to-be or expecting couple at your nearest Brio Italian Restaurant to experience the best restaurant for baby showers. Our dedicated event planners will take care of all the details so you can relax and enjoy the best baby shower. You'll love our delicious Italian food and elegant atmosphere as the backdrop to celebrate special occasions. We offer an expansive menu of appetizers, light bites, Northern Italian pasta classics, and tempting desserts to please each of your guests. Plus, everything needed to make baby showers a delight to host and attend! Come celebrate the new arrival at Brio Italian Grille.
Easy Group Event Planning for all Special Occasions
Have questions on how to best to celebrate upcoming special occasions or wish to customize your group dining experience? Call us at 833-328-2746 to discuss your group event and learn more about our event planning services for 20 or more guests and learn more about the variety of menu options available. We specialize in special event menus to please everyone, including accommodations for gluten-free and vegetarian dietary restrictions.
Booking your group dining event at Brio is easy! Click BOOK YOUR EVENT to get started. Planning a small group of fewer than 20 guests? Click RESERVATIONS to dine in or ORDER TO GO for delivery or pickup. From special occasions and holiday parties to weekday meals!
Let Brio cater your office group lunch or special celebration with our sumptuous Italian food CATERING packages available for delivery or pickup. Buon Appetito!