Toast the new addition to the family! Brio is the best restaurant to host baby showers. We love to pamper moms-to-be! Gather with your dearest friends and family to celebrate the new parents. Linger over a relaxing brunch, or lift a glass to the parents to be over a fabulous dinner filled with chef-driven Italian food.
Our chic and inviting semi-private and private dining rooms are perfect for hosting small and large groups. Friendly and attentive staff will ensure your guests' plates are filled with appetizers, salads, flatbreads, pastas, and specialty entrees sure to impress. Of course, the Brio group dining and catering menus offer an array of delicious Italian food options for gluten sensitive and vegetarian diners.
Prefer to host a shower at home? Order Brio Italian catering for delivery or pickup and hosting a baby shower is stress free!
Request your Free Event Consultation for events of 20 or more, or call our event planners at your local Brio and let us take care of all the details for the best baby showers with Brio! Congratulazioni!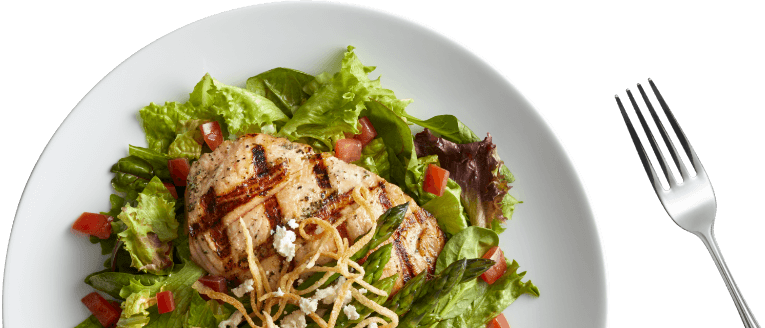 For information
or to book by phone,
The Perfect Restaurant to Celebrate Baby Showers
A sweet baby girl or boy is on the way, so let's shower mom & dad before the big day! Brio Italian Grille is the perfect restaurant to celebrate baby showers. We offer a variety of group dining options to make sure your shower is perfect, no matter the size of your group. Our delicious food and festive atmosphere will make the parents-to-be feel like you're truly being celebrated. And because we want you to enjoy this special day, we'll take care of all the details so you can relax and focus on celebrating the new arrival. The best part of all, our expert event planners take the stress out of planning your special gathering with complimentary event planning services. Give us a call and let us take care of all the details.
Everybody Loves Brio Italian Food
Let's eat, drink, and celebrate! Whether you're hosting a large traditional shower with family and friends or surprising a coworker with a baby sprinkle over an office lunch, everyone loves Brio Italian food!
Our group friendly menus offer delicious Italian food served as your choice of family style or individually plated dishes for brunch, lunch or dinner. Start your Italian feast with fresh salads including Caesar or Chopped Salads. For the pasta course, choose stuffed pasta and classic pasta specialties, including Spaghetti Bolognese, Pesto Primavera, or Pasta Brio. Our Italian entree specialties include Gorgonzola Crusted Beef Medallions, Chicken Milanese with herb pasta, Chicken Limone, and Grilled Chicken Marsala. If you prefer to host your baby showers during Sunday brunch, our group menus include our popular Avocado Toast and Berries & Cream French Toast.
And it's not a celebration without dessert! Decadent options include classic Tiramisu and a selection of Petite Desserts such as Crème Brulee, Caramel Mascarpone Cheesecake, Cookies & Brownies. Freshly-Baked Sourdough Bread, Unlimited Soft Drinks, Coffee & Tea are also included with our group menus.
Catering for Baby Showers at Home or Office
Celebrate the bundle of joy anywhere you choose with Brio Italian catering. Perfect for baby showers, baby sprinkles, couples showers, gender reveals, adoption celebrations, christenings, and more! Brio catering can be picked up or delivered to the baby shower venue to make life easier.
It's easy to plan for your baby shower catering! Choose from one of our Traditional Italian Catering Packages available by the Half Pan, which serves 10 guests, or Full Pan, which serves 20. Brio catering orders include fresh-baked sourdough bread with utensils, napkins, plates, serve ware, butter chips, and dipping oil available upon request.
Hosting a baby shower close to the delivery date? Order extra and stock mom-to-be's freezer with comforting meals to enjoy once the baby is home. View our catering menu online here.  Get family and friends together and celebrate. Baby showers are always more fun with Brio Italian Catering!
The Best Baby Showers Are at Brio!
Shower mom with love! Plan a joyous day surrounded by friends and family sharing delicious Italian food. Our semi-private and private dining rooms are the perfect setting to open gifts, play silly games, and pamper the mother-to-be. Regardless of the size of your group, Brio is the best venue for Baby Showers!
For more information on planning a Baby Shower for a large group of 20 or more guests, contact our Event Planners at your local Brio or request a FREE EVENT CONSULTATION. If you're hosting baby showers for groups under 20 guests, easily make RESERVATIONS online at a Brio Italian restaurant near you. Hosting a baby shower at home, office or an event venue around town, Brio Italian Catering can bring the party to you! Order CATERING and serve your favorite Italian food. Brio Is your secret ingredient to celebrate all of life's special occasions!