Brio is the perfect place to celebrate your birthday party in style! Whether looking for a fun and festive birthday party or a more intimate gathering, Brio Italian Restaurant is the your favorite Italian restaurant destination to gather with friends and family for lunch, dinner or brunch birthday parties.
Our Tuscan inspired Italian cuisine encourages your guests to tour the menu of tempting Italian food. From a birthday cocktail party to a surprise birthday party with friends and family, our group-friendly dining menus and bar packages are designed with every budget in mind.
Brio's professional staff will take care of all the details, so you can relax and enjoy your special day. Want to create a customized menu for your group of 20 or more guests? Call 833-328-2746 to speak with our expert special event planners. They are ready to help you plan your perfect birthday celebration. From menu selection to room set up arrangements and special event details, we guide you through every step of the way for more party, and less prep!
Request a Free Event Consultation or call us at 833-328-2746 to start planning a birthday party for 20 or more. For Birthday office lunches and parties under 20 guests, easily make a RESERVATION online. If you prefer to celebrate at home or a venue of your choice, order Brio Italian Catering. Buon compleanno!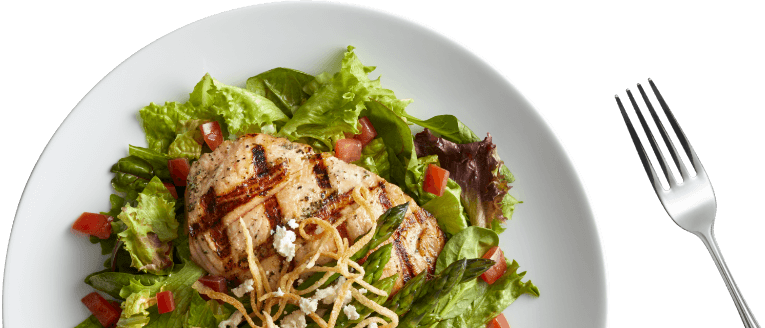 For information
or to book by phone, call
The Best Restaurant to Celebrate a Birthday Party
Cheers to another year! Make it a birthday party to remember at Brio Italian Restaurant, plan your event with a small group of a few friends or the entire office, everybody loves a birthday party! Whether it's a 21st birthday bash or a 30-ish birthday brunch, we make every birthday feel like a milestone celebration! Brio is the best restaurant to celebrate a birthday party!
Our chic and elegant semi-private and private event spaces provide the perfect event venue for a big birthday party or smaller gatherings. Our group dining menus and variety of wine, cocktail, and bar packages were designed to suit every budget. Our expert birthday party planners take the stress out of planning your special gathering. We'll take care of all the details so you can focus on celebrating and enjoying your party. Get family and friends together and celebrate you or the one you love with the best birthday party with Brio!
Plated Meals & Family Style Dining at Brio
Birthday parties are a time to celebrate another year of life with friends and family. And what better way to mark the occasion than with a delicious meal at your favorite Italian Restaurant!
Brio offers group dining menu packages for brunch, lunch and dinner, with options to serve our delicious made to order Italian food as family style platters to share around the table or individually plated. Guests with special dietary requests, including gluten sensitive and vegetarian are easy to please with our group friendly menus.
Start your Italian feast choice of a crisp salad or soup such as Lobster Bisque. Classic pasta specialties include Spaghetti Bolognese, Pesto Primavera, Pasta Brio, and Mezza Lasagna. Make it a birthday to remember with one of our Italian entree specialties, including Gorgonzola Crusted Beef Medallions, Grilled Chicken Marsala, Grilled Pork Chops, New York Strip steak, or our decadent Lobster & Shrimp Fettuccine.
And it's not a birthday party celebration without dessert! Choose from Cheesecake, classic Tiramisu, or a selection of our Petite Desserts, including Crème Brulee, Tiramisu, Caramel Mascarpone Cheesecake, Cookies & Brownies. Freshly-Baked Sourdough Bread, Unlimited Soft Drinks, Coffee & Tea are included with our group menus.
Brio Catering for Birthday Parties at Home or Office
Let's Party! It doesn't matter if you are planning the day prior or months in advance. Brio birthday party catering makes catering a birthday party for 10 or more easy and hassle-free. We supply the great Italian food and everything you need for a portable party!
Brio catering can be picked up or delivered to the office or birthday party venue to make your life easier. Planning an office birthday lunch is easy, everyone loves Italian food! Choose from one of our Traditional Italian Catering Packages available by the Half Pan, which serves 10 guests or Full Pan, which serves 20. Birthday catering orders include fresh baked sourdough bread. Utensils, napkins, silverware, and butter chips, are available upon request.
View our catering menu online here. Birthday parties are always more fun with Brio Italian Catering!
Host the Best Birthday Party at Brio!
Regardless of the size of your group, Brio is the place for the best Birthday Party! Host a chic birthday dinner, tasty birthday brunch or fun birthday lunch at Brio Italian Grille. For groups under 20 guests, easily make RESERVATIONS online for a Brio Italian Restaurant near you. For more information on planning a birthday party for a large group of 20 or more guests, contact our Event Planners at 833-328-2746 or request a FREE EVENT CONSULTATION. If you're looking to host a birthday party at home, office or an event venue around town, Brio Italian Catering can bring the birthday party to you! Order CATERING  and enjoy your favorite Italian food. Brio Is your secret ingredient to celebrate all of life's special occasions!