An elegant Tuscan feast is a memorable way to celebrate your wedding events! From the moment you say "YES," Brio is here to celebrate with you. Host a lavish engagement party or rehearsal dinner, a fun bridal shower and bachelorette party, a relaxed bridesmaids brunch or wedding luncheon. Brio Italian Grille's chic atmosphere and chef-driven Italian food showcasing the freshest and highest quality ingredients is sure to impress your guests.
With dedicated event planning services, a variety of menu options tailored for groups dining, and group-friendly dining rooms perfect for celebrations of all sizes, get ready to experience the Brio way to celebrate your special wedding events. Contact our event planners at your local Brio or click BOOK YOUR EVENT to easily get started.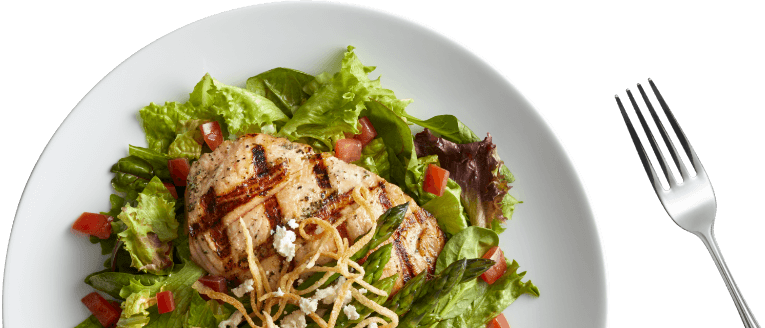 For information
or to book by phone,
A wedding is one of the most special occasions in a person's life and there's no better way to celebrate the joining of two families than with an engagement party at Brio Italian Restaurant. Our wedding events planners will work with you to create a menu of classic Italian favorites that your guests are sure to love. We offer a variety of wine, cocktail, and bar packages to ensure your guests have everything they need to toast the happy couple. Because we want you to be able to relax and enjoy your party, we'll take care of all the details so you can focus on celebrating! Enjoy every minute of your engagement party at Brio.
On the lookout for the perfect group friendly venue to host your bridal shower? Brio Italian Restaurant is an idyllic setting to shower the bride with love and affection as she prepares to tie the knot. What could be more festive than the bride-to-be enjoying a delicious Italian meal surrounded by her friends and family? The team at Brio understands that coordinating wedding events can be daunting, so our talented event planners are happy to assist. Enjoy a delicious menu of authentic Italian pasta and lighter bites, a festive brunch, or plan a customized menu to accommodate gluten-sensitive and vegetarian dietary preferences. From Italian classics like Chicken Marsala and Pesto Primavera to lighter fare such as Caprese salad and Strawberry Balsamic Chicken Salad, there's something for everyone to enjoy. And of course, no Italian meal is complete without a glass of wine from our impressive selection of sparkling, white, rose, and reds to choose from. Make a group dining reservation today and let us help you throw the ultimate bridal shower!
Bachelor & Bachelorette Parties
When it comes to wedding celebrations, there is no better place to start the party than Brio Italian restaurant! Our Tuscan-inspired Italian food and crafted cocktails provide the perfect venue for bachelor and bachelorette parties of 20 or more. Choose from one of our special event menus and beverage packages, book your group easily online or let our wedding events planners tend to all the details so you enjoy a stress-free night celebrating the happy couple at their bachelor or bachelorette party at Brio.
Lift a glass, your wedding day is almost here! A rehearsal dinner at Brio Italian restaurant is the perfect way to kick off your big celebration. Leave the details to us, our group wedding events planners are happy to create customized menus and provide seating solutions for visiting guests. Our chic semi-private and private dining rooms will allow guests to comfortably get acquainted over a glass of wine and Brio's Tuscan-inspired Italian cuisine. Our group friendly menus make it easy to plan your meal and add special touches sure to please your family and friends. From family-style meals filled with Italian favorites such as Gorgonzola Crusted Beef Medallions and Mezza Lasagna, to a lavish affair with passed hors d'oeuvres and signature cocktails, you're sure to have an unforgettable time celebrating your rehearsal dinner at Brio Italian restaurant!
A wedding wouldn't be possible without the help of a bride's closest friends and family. A bridal luncheon or brunch is a lovely way for the bride to express her thanks while enjoying the company of her wedding party, close friends, and family. Our wedding events planners will help you create a stress-free bridal luncheon for your group of 20 or more. From start to finish, your guests will be treated to delicious Italian food and impeccable service. Enjoy a fabulous lunch of Chicken Limone and Pesto Primavera or throw the ultimate bridal brunch with our popular Avocado Toast and carafes of Bellinis. Whether you're looking for a relaxed luncheon, bridesmaid brunch, or multi-course meal, we'll help you create a bridal luncheon that your guests will feel pampered and talking about for years to come.
Have questions or wish to customize your engagement party, bridal shower, bachelor or bachelorette party, bridal luncheon, or rehearsal dinner group dining experience? Call us at your local Brio to discuss your upcoming wedding events and learn more about our event planning services for 20 or more guests and our wide range of menu options to accommodate your budget.
Click BOOK YOUR EVENT to get started. Planning a small group of fewer than 20 guests? Click RESERVATIONS to dine in or ORDER TO GO for delivery or pickup. We also cater wedding events of all kinds! Let Brio cater your bridal shower lunch or rehearsal dinner with our sumptuous Italian food CATERING packages available for delivery or pickup. Buon Appetito!